Have you always wanted to earn extra cash but can't commit to a business full-time? If you answered yes, then you might want to consider selling Amazon t-shirts.
If you think selling shirts on Amazon is complicated, then you might not have heard about Merch by Amazon yet. It lets you sell your very own apparel line on one of the biggest eCommerce platforms there is.
In this article, we'll discuss how you can sell shirts on Amazon and make money on the side. Who knows? If your business goes well, you might even turn your side-hustle into a full-on venture. So sit back and get ready to learn!
Making and Selling Amazon T-Shirts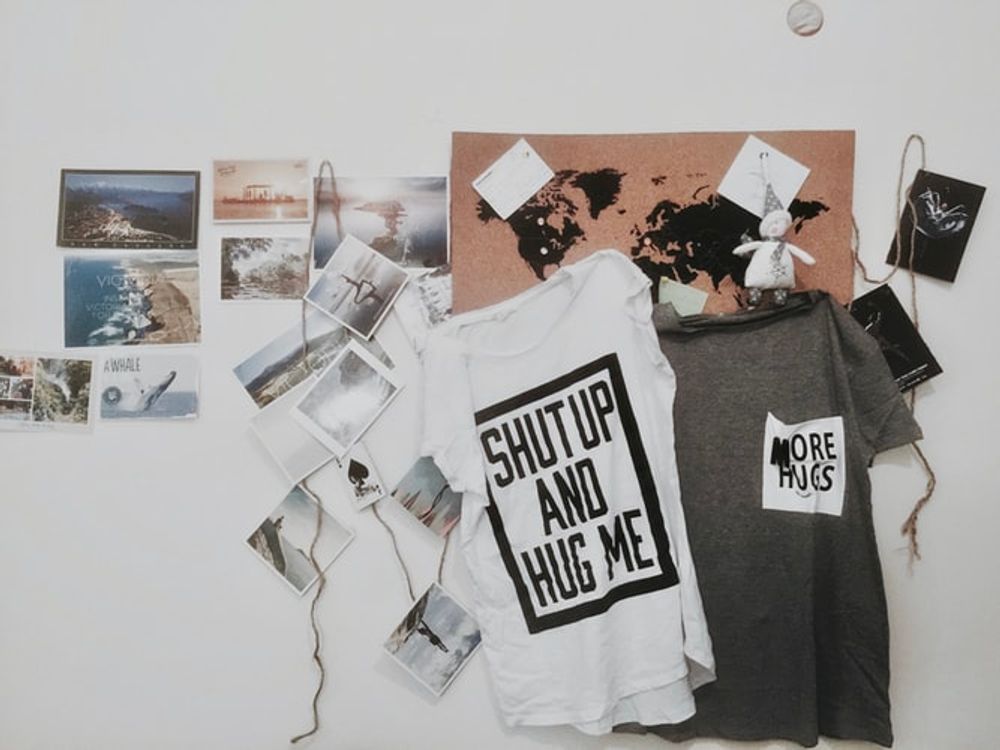 Okay, first things first: Before we discuss Merch by Amazon, it's crucial to understand the concept of Print on Demand or POD. As the name suggests, POD entails offering a designed product to customers without actually keeping an inventory. Upon receiving an order, you tell the supplier to print that product and ship it to the buyer.
Merch by Amazon is a platform for POD ventures. In short, it allows you to sell shirts without having to spend on up-front costs.
Basically, the process looks like this:
You provide the artwork, choose the product type, and set the price.
Amazon creates a product page for each submitted design.
Using your own blog, app, or social media, you promote the product and direct them to your product page.
When someone orders, the platform will take care of production, payment, as well as shipping.
As seen on the step-by-step process, you won't have to shell out a lot to start your online shirt store under this platform.
In addition to that, since you won't have to keep actual inventory, you won't find yourself stuck with a hundred shirts that didn't turn out to be popular among your target market.
How to Design Graphics for Custom T-Shirts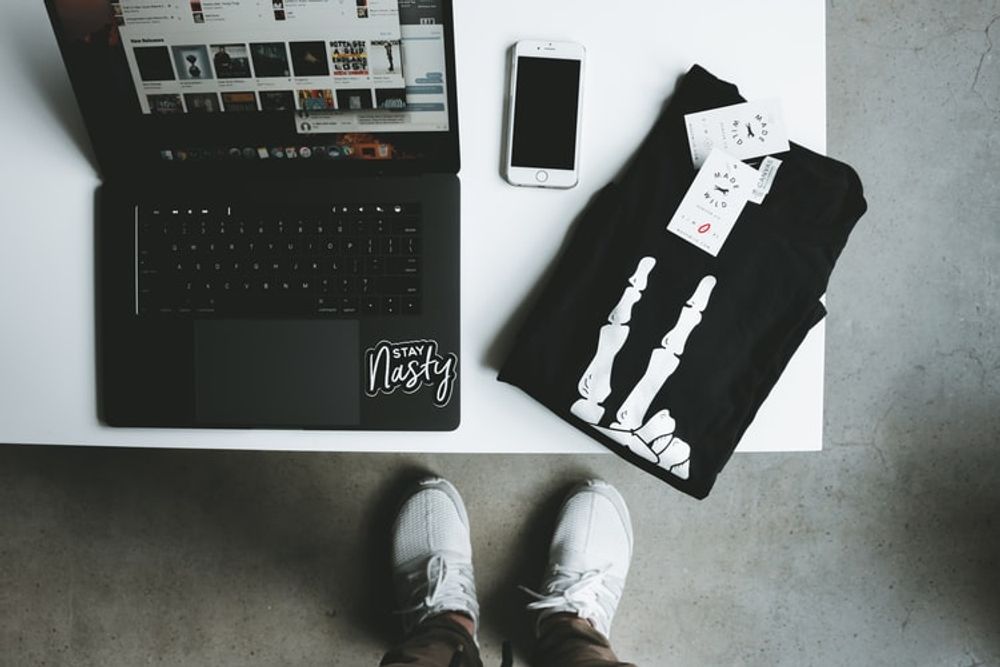 Selling Amazon t-shirts offers a huge convenience compared to putting up a traditional apparel store with physical inventory.
With the online shop, production, sales, and shipping all taken care of, one factor you need to produce is the design for your custom t-shirts. After all, the design can make or break the POD venture; no one would waste money on a shirt that doesn't look great.
Here are the best practices of designing a shirt, according to Merch by Amazon.
Image Sizing and Placement
You might think that coming up with a great shirt is as easy as printing the right image on a plain shirt. However, it goes beyond that.
Image sizing is a crucial factor that, if done poorly, could ruin even the best image design. For instance, using the entire shirt width to print your design isn't a good idea. In fact, it can overwhelm the eyes. Instead, a maximum measurement of around 12 inches or less will allow the design to breathe and generally look better.
In addition to that, it's vital to keep the user's anatomy in mind when planning the design's placement. That said, various designs could look different on kids', women's, or men's apparel.
The Actual Shirts
Not all shirts are created equal. Different styles need different considerations when it comes to placement and image dimensions. Here are some of the most common garments for Amazon Merch:
Round-Neck. Images are printed 1.5 inches below the tip of the collar. This measurement prevents the wearer from looking choked up by the printed design.
V-Neck. Just like the round-neck dimensions, the image is printed 1.5 inches below the collar. Bear in mind, however, that the tip of a v-neck shirt hangs lower than the round-neck shirt.
Raglan Baseball. Raglan Baseball shirts are constructed differently for men and women. Aside from the difference in the sleeves' angle, the collar width also isn't the same. It's best to keep this in mind when creating the design.
Zip Hoodies. Zip hoodies are also a common product for entrepreneurs selling shirts. It's recommended that the design doesn't have small type or fine lines along the part that will be printed along the zipper.
Content Policy
Creating your own line of shirts allow you to let your imagination run wild and offer unique designs customers will love. However, Amazon has a content policy that prohibits some designs.
For instance, your design could be rejected if you use the following:
Designs with copyright or trademark
Pornographic content
Child exploitation
Profanity
Promotion of violence, hate or intolerance
Youth-size designs that promote violence
Youth-size designs that are sexually suggestive
You can read Amazon Merch's list of content policies here.
Choosing Graphic Design Services for T-Shirt Design
Despite knowing the best practices in creating Amazon shirts, not all of us have the creative chops to come up with a design that will sell like hotcakes.
Fortunately, there are graphic design services that can provide this very important POD element. What are the benefits of getting an unlimited graphic design subscription for your Merch by Amazon business?
Unlike hiring a freelancer, getting graphic design services can give you better peace of mind. You won't be worried that the designer would suddenly go missing in action halfway through the project.
Unlimited graphic design also comes with unlimited revisions. That way, you can have the design revised over and over until you get the look you want for your merch.
If you need a lot of designs created for your business, getting a design service will be more practical than paying for each image.
The Bottom Line
Without a doubt, Merch by Amazon is one of the best POD platforms that offer little risk and big potential. That said, whether you're a newbie or a seasoned entrepreneur, this tool is worth the effort.
And with high-quality graphic design services easily accessible these days, all you need to do is to invest time and energy to build your very own shirt empire.
Love what you learned about selling Amazon t-shirts? Share this article on social media!